Team 304 Head Coach & Program Director/Founder
Remington Markos
Team 304 Head Basketball Coach & Founder, Varsity Assistant Girls Basketball Coach
Head & Assistant Coaches, Team Managers
Joel Cerritos
Team 304 Assistant Basketball Coach
Coach Cerritos is a Wheeling Park HS graduate currently residing in Wheeling WV. He was a basketball player, wrestler and track athlete during his middle school and high school career. He's worked with kids his whole life.
John Lynch Sr.
Team 304 Manager, Parent Volunteer
John is a parent volunteer, middle school team manager and has been with Team 304 since the beginning. Coach Lynch currently resides in McMechen, WV.
Jack Lewton
Head Youth Basketball Coach & Scout
Jack is a current WV Wesleyan(NCAA DII)  student athlete. A Wheeling Park HS class of 2021 Graduate, & former Team 304 star player and current team 304 Head coach & Scout/Recruiter.
His hobbies include being an avid animal lover!
Logan Burkett
Assistant Youth Basketball Coach & Scout
Logan is a current Cameron HS student athlete (class of 2021), former team 304 star player and current team 304 assistant coach.
Administrative & Marketing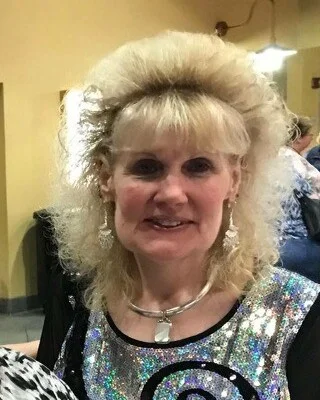 Susan Hester-Markos
Administrative Assistant
Susan has been a huge part of Team 304 since the beginning. She helps with administrative duties and keeping the team organized.
Sabrina Metz
CFO, Accountant
Sabrina is actively involved in youth sports in the Wheeling area. She is a lifeguard at the Wheeling YMCA, conducts swimming lessons and is a former swim coach at Belaire HS in Ohio.
Jessica Connor
Lead Fundraiser & Team Mom
Jessica is a team mom and active parent volunteer helping with fundraising and marketing. Jessica currently resides in Moundsville, WV.
NEW DATE: Wednesday May 25th @ 6:30pm – Makeup Tryouts – Highlands Sports Complex
Team 304 places 2nd in the Tiger Town Easter Shootout in Wheeling, WV
Team 304 (The premier AAU Basketball program) in the Wheeling WV area, is looking for a Head Middle school boys Coach, and potentially assistant High school girls basketball coach to assist the existing Coaching and Admin staff for the Spring/Summer 2022 Season....